Do you have a band that you fell in love with from the beginning? Maybe you were there at one of their first bar gigs and you thought, wow, who the hell is this band??? For me, it was The Headstones. I had just gotten into rock radio here in Winnipeg and was in the bar's hosting gigs and watching bands. I remember seeing the Headstones from the first time and that was it for me. Hugh Dillon was so charismatic and the rest of the boys were rockin with an energy that just swept you up! Oh, the stories I could tell after seeing and hanging with them over the years. Like the one time Hugh and I traded necklaces… I had this fancy cross, he had a one with skull beads.  Hugh liked mine, so we switched. Next gig I saw him at, I asked him about it. He laughed and said, that first time he wore it on stage, it kept smacking him in the mouth when he'd be rockin out! We got a good chuckle out of that one. Or the time just hanging in someone's basement doing Karaoke, only to realise it was Adam Beach's place.
Below, me introducing the band at the old Junkyard…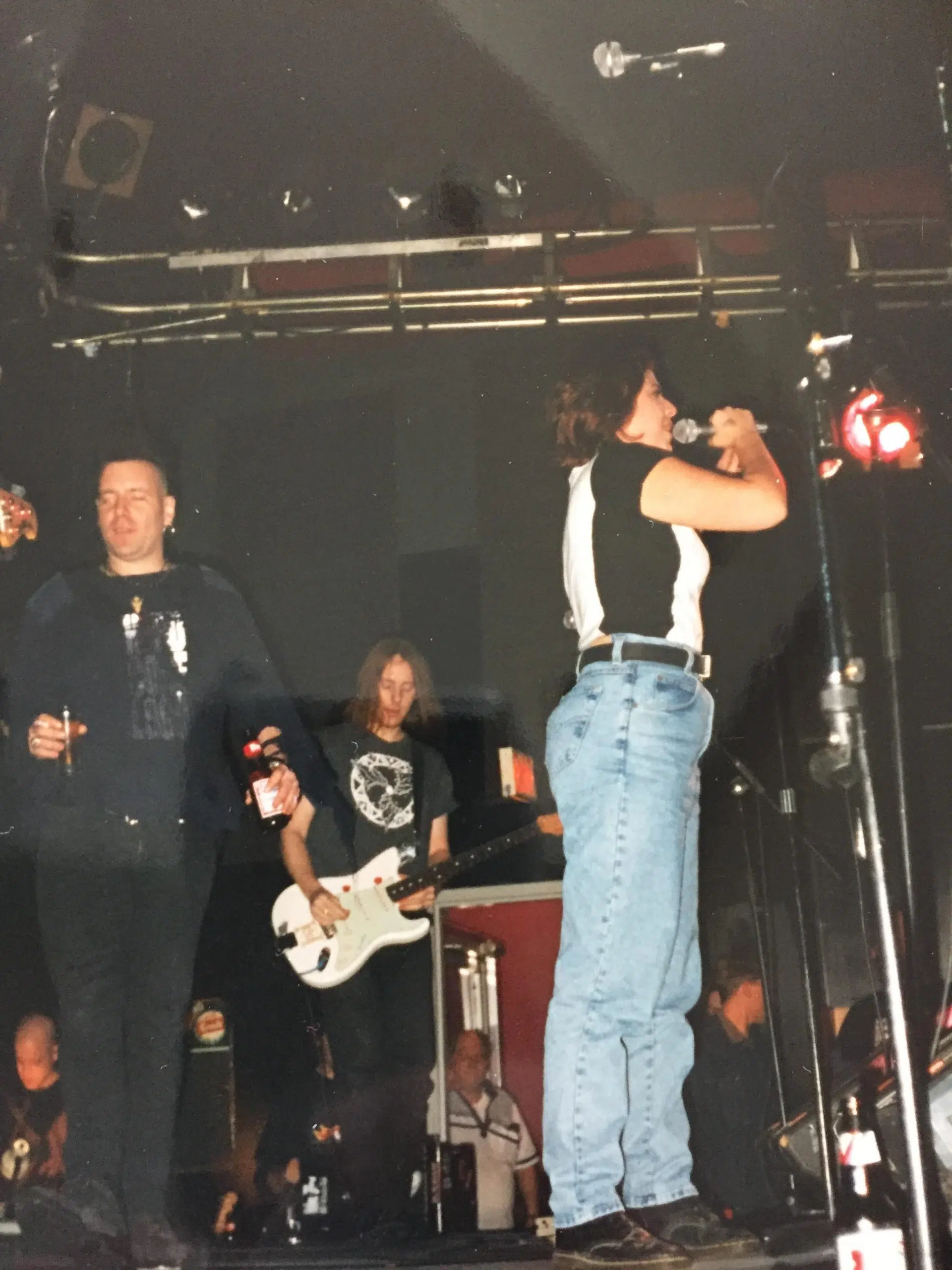 Now, it's the 25th anniversary of their debut that started it all off…Picture of Health. It's been remastered and has versions of the 13 original tracks plus four bonus tracks – demos of "Sweet Pea","When Something Stands For Nothing," "Cemetery" and the newly re-recorded "Skin Me Alive," all originally featured on their Demo Gods cassette , which ignited their career. It's out October 26th and the band is playing it in its entirety Nov 8 & 9th at Club Regent Event Centre.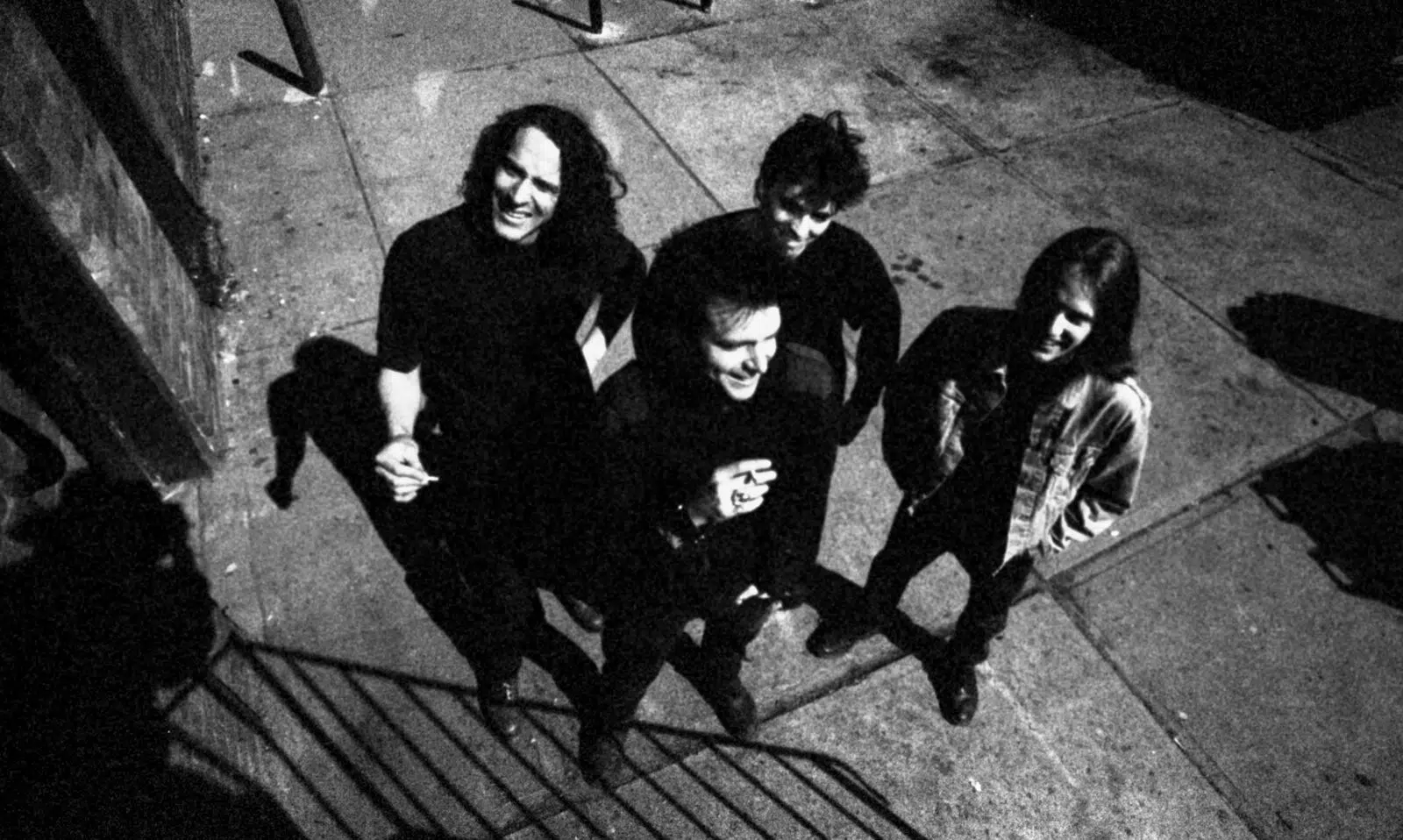 Here's my chat with Hugh Dillon –
The band performing "Judy" on MuchMusic in 1993.