These are NOT your ordinary cinnamon roll or is cinnamon bun? Whatever you call em, these are amazing!! Maybe you saw them on Shark Tank!
Cinnaholic is now opening in Winnipeg! Their menu centres around vegan cinnamon rolls that can be customized with a selection of 30 frosting flavours —such as cream cheese, caramel, and cake batter—and more than 20 toppings, including brownie bites, cookie dough, and marshmallows.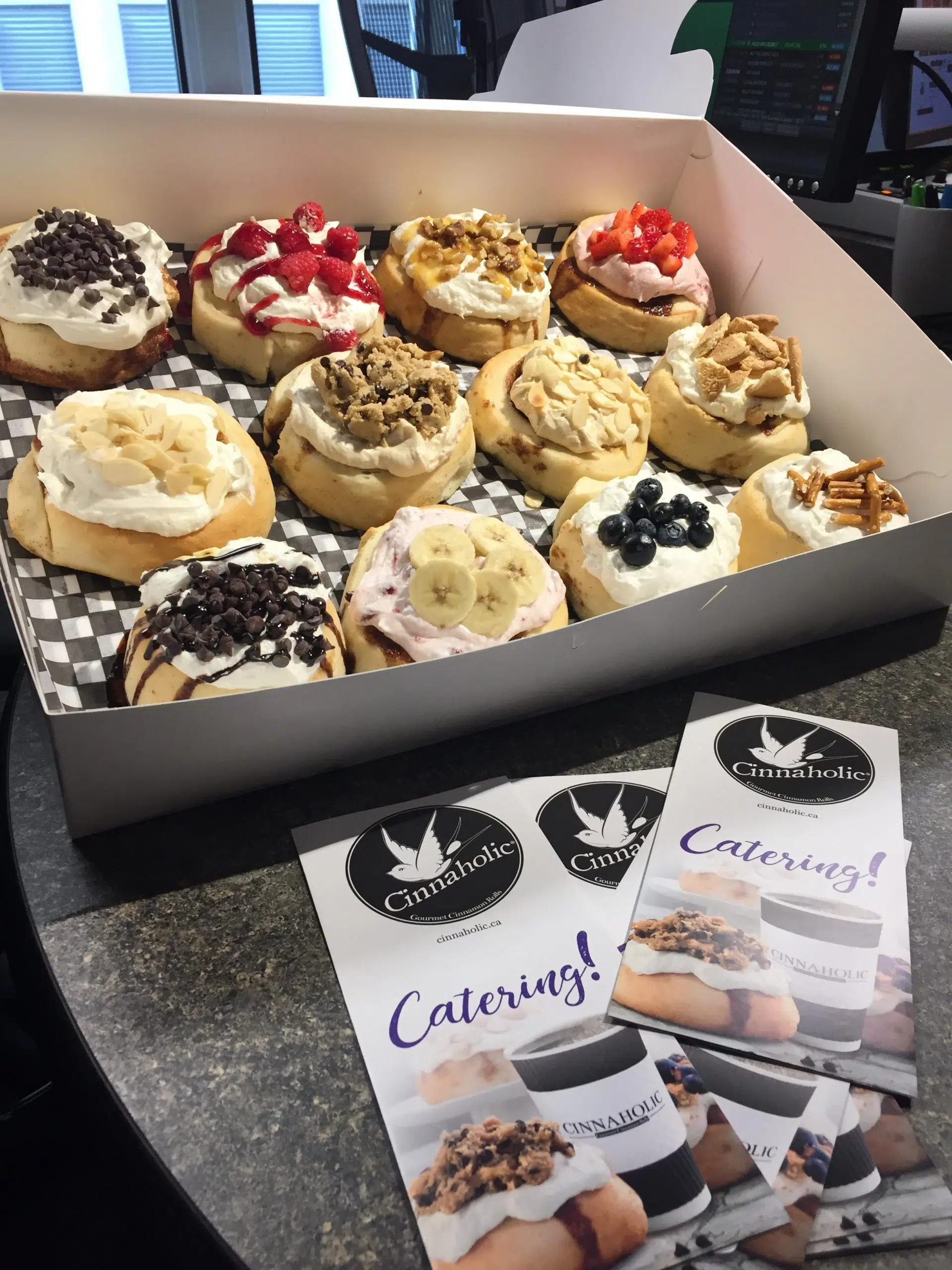 Last year, Cinnaholic sold more than 300,000 vegan cinnamon rolls across its locations. Local franchisees Colin and Menchie Finlay are expanding into Winnipeg with their first store at 170-1600 Kenaston.  They plan to open at least 2 more around the city.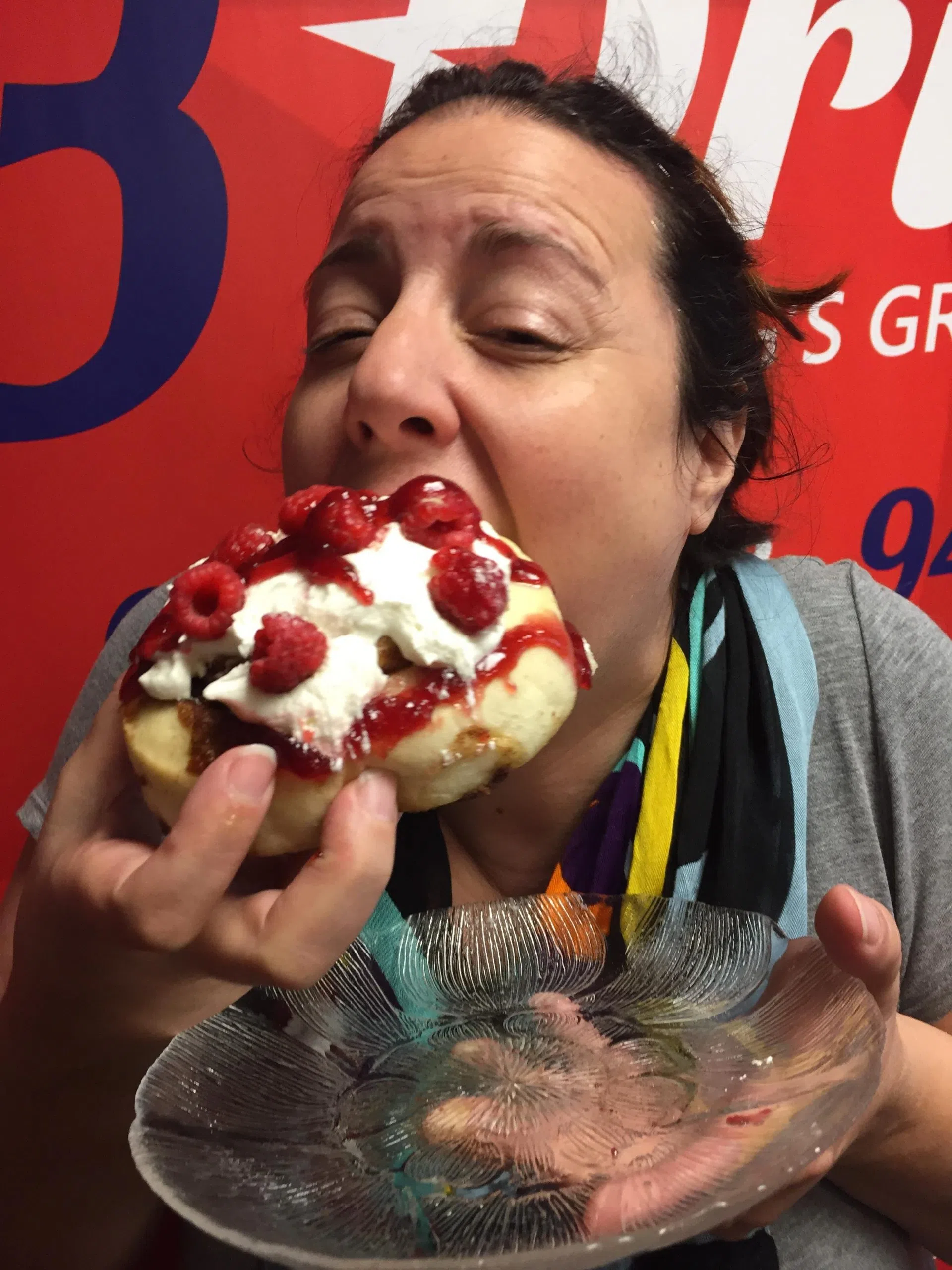 I went for the raspberry, and it was delicious! The frosting was on top, not all the way thru, so it's not too sweet and the fresh raspberries, hello!! Got to love my job when it comes to food tasting time! The cater too…