Now that we're leaning towards the soggy season(s), just a heads up on Hydroplaning.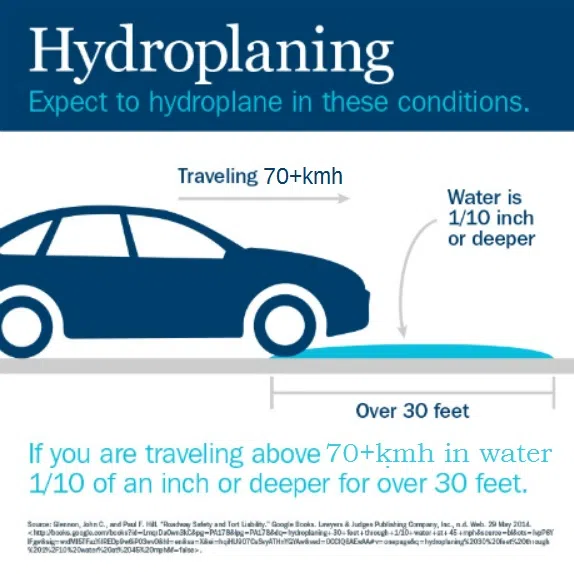 *shudder* that's a freaky feeling. Reminds me of that, "OH crap!" drop of the gut feeling you get with black ice.
Take the time on your drive and let us know of traffic happenings by texting (943943) or calling (204-780-9430).
-Scott