When it comes to flying, do you know what to do then it comes to the overhead fan? Should you have it on or have it closed? To be honest, I had no clue until I came across this article saying you should have it blasting on you when flying. I actually thought the opposite, but here's the deal. Planes tend to share roughly the same temperature as a meat locker, so it sounds totally unhealthy. In reality though, the circulation from the tiny overhead vents are pretty much your best bet for not contracting your neighbour's cold while onboard, reports Travel+Leisure.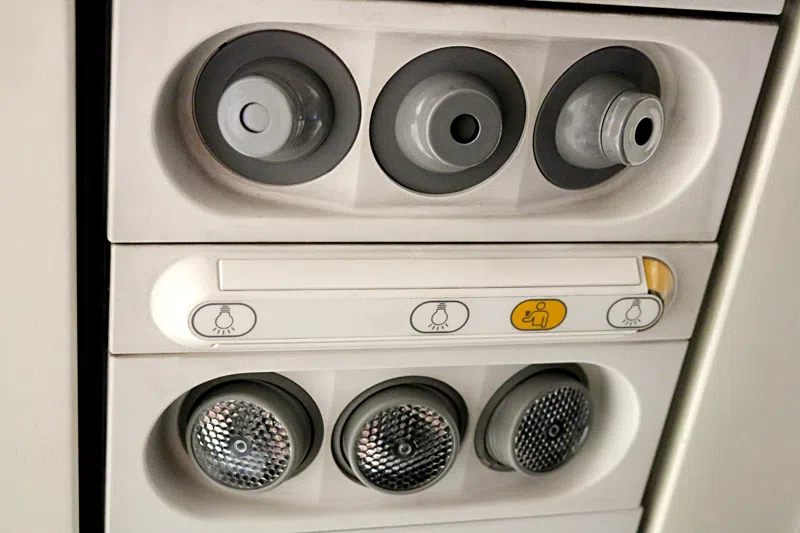 Mark Gendreau, MD, specializes in the spread of infectious diseases in airline travel and says the air on a plane doesn't actually circulate from front to back like you might think. Instead, each plane contains many "temperature control zones" where air enters in through the nozzles above your head, then exits the aircraft either through "grills' underneath the windows, or where the walls meet the floor at your feet. Before re-entering the plane, the stale air combines with the fresher particles outside and re-enters through a system called a High Efficiency Particulate Air (HEPA for short). That system filters out a whopping 99 percent of dust and microbes in the air. However, it does fall short with regards to one major source of airborne illness.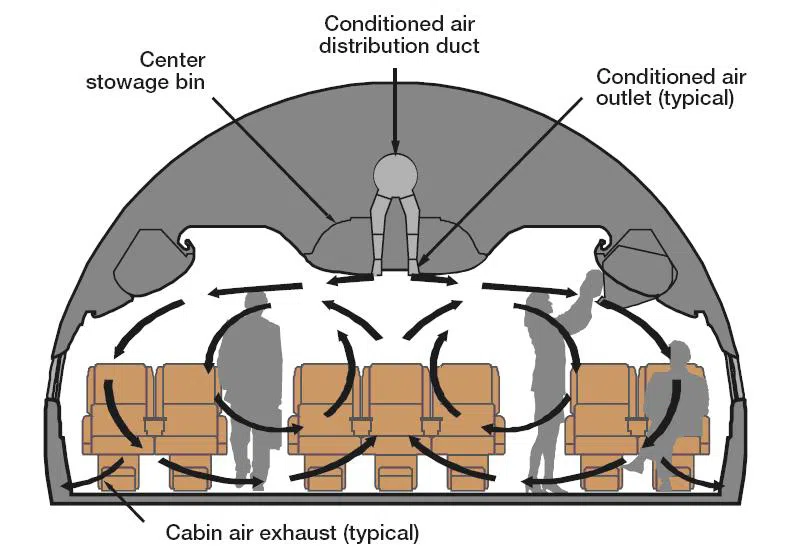 Pulling on your sweatshirt and turning up the AC to a low or medium level will create your own personal funnel that blocks particles hanging in the air from invading your body. You may look a little "gangster" with your hoodie or sweatshirt cover your face, but hey you got to do what you got to do when flying!!