To play or not to play, that was the question. Now, it's more like, you played, why didn't you check your ticket?? Do you have any lottery tickets hiding somewhere or in just plain sight that you haven't bothered to check yet? You are not alone. And according to a recent survey , 38% of players will check their ticket immediately after the draw, while another 45% will check when they remember. That leaves 17% of players who don't check regularly. Draw lottery tickets expire 52 weeks after the numbers are drawn.
In Quebec, officials are trying to find a winning ticket worth over $1 million dollars — and several others worth over $100,000! In Atlantic Canada, there are two tickets worth $500,000 each. And there's currently over $8 million unclaimed in Ontario, and over $2 million in Alberta!  Last year around $42 million of lottery prizes went unclaimed in Canada! Shocked?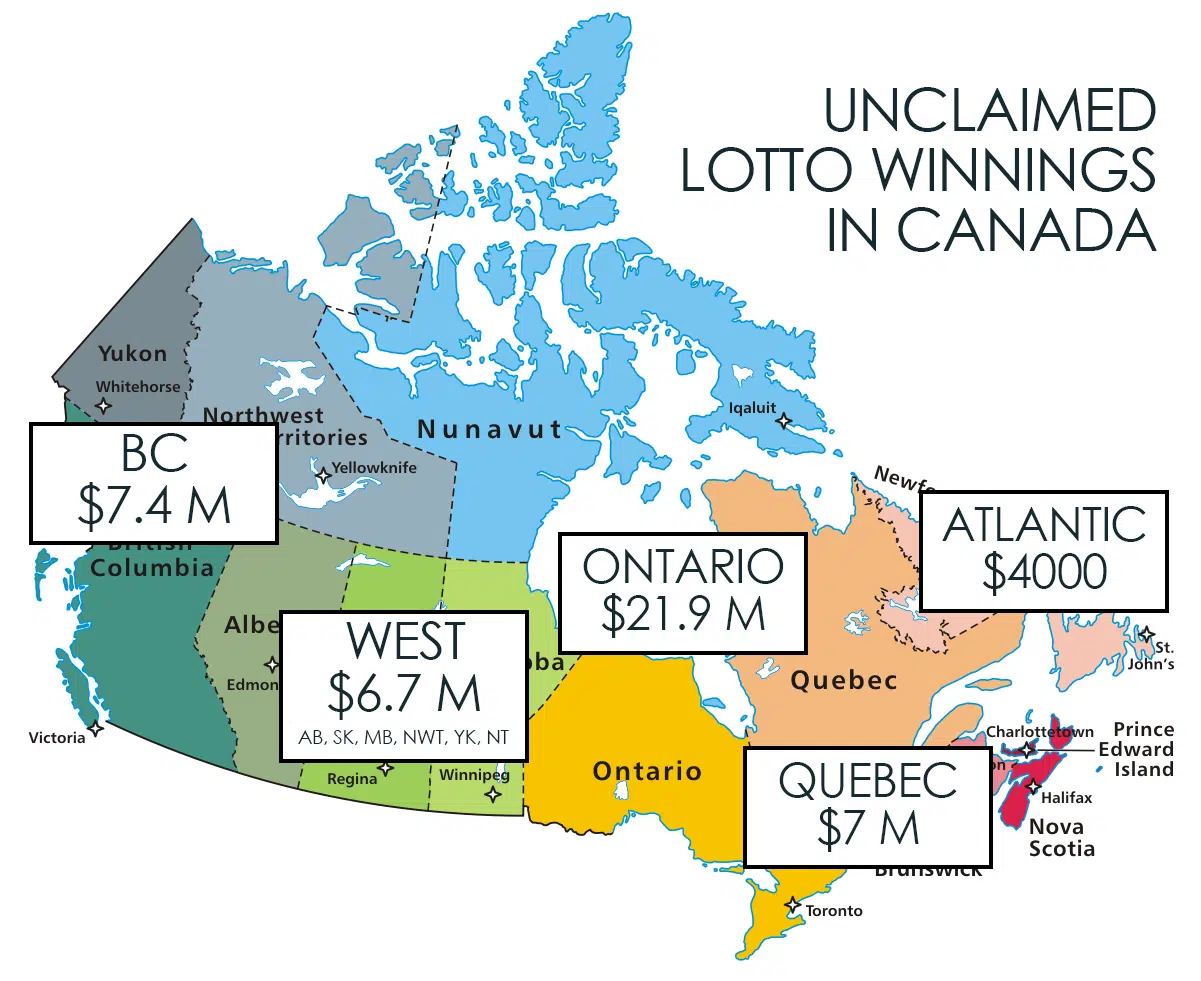 The largest unclaimed prize in Canada is a $14.9 million prize from Lotto 6/49 in 2006. Another $5 million went unclaimed in Ontario in 2004, and two $1 million prizes went unclaimed in B.C. So, what happens to the unclaimed money? For national lotteries, it goes back into the "kitty" for special prizes and draws,  such as the Maxmillion prizes in the Lotto Max or the guaranteed million dollar prizes for Lotto 6/49.
Unclaimed LOTTO MAX and LOTTO 6/49 prizes accumulate, on average, at a rate of about a million dollars each month, WLCL officials explained. With provincial lotteries in B.C., Ontario and the Western region, such as BC/49 and ENCORE, the money is returned as revenue to the province. For smaller prizes in Quebec and Atlantic Canada, the money is redistributed into a special prize fund like the national ones are.