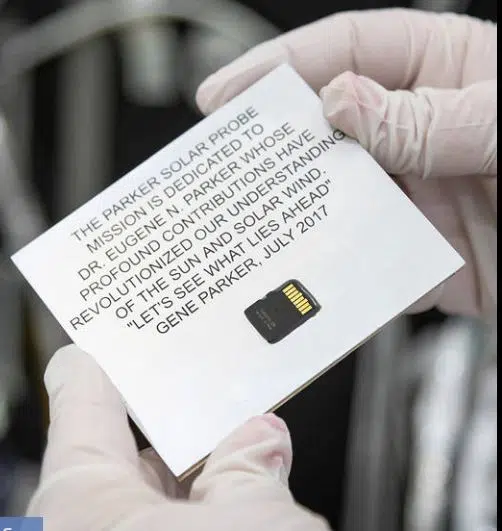 The sun. We don't know much about it, but with the help of a new solar probe, it could answer some of our questions. So, how cool is it that Canadian, William Shatner will be a part of history along with over 1 million others! At 87, Shatner, best known as Captain James T. Kirk of the USS Enterprise on Star Trek and has helped NASA pitch its case and help spread the word on its importance.
NASA's Parker Solar Probe will be the first-ever mission to "touch" the Sun. The spacecraft, about the size of a small car, will travel directly into the Sun's atmosphere about 4 million miles from our star's surface. Launch is slated for summer 2018.  A memory card containing 1,137,202 names submitted from all over the world was mounted onto a plaque and installed on Parker #SolarProbe on May 18.
Scientists will be collecting data on solar structure, magnetic and electric fields, and the streams of solar winds. To accomplish this, the probe has been fitted with the best technology available in the 21st century, including a 4.5-inch thick carbon-composite shield that serves to defend the interior instrumentation against the extreme heat, which scientists estimate could top 2,500 degrees Fahrenheit, as the probe grows nearer to the sun.
Read more on the mission HERE.