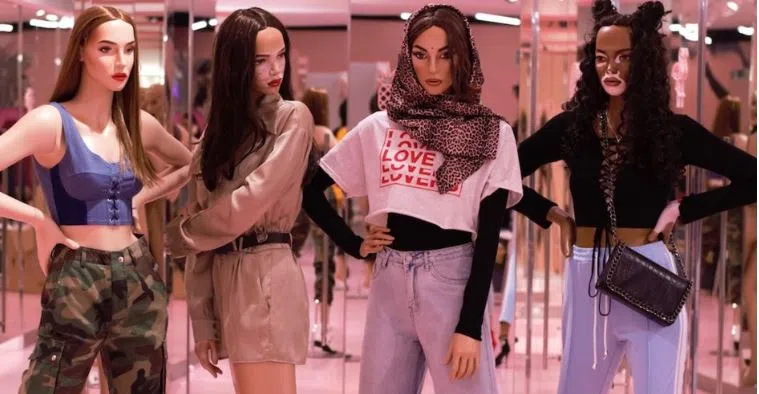 Do you like to clothes shop or do find it can be hard on the ego? Do you sometimes see something on a mannequin that looks great, only to realise it does because it's pinned in the back to fit the skinny plastic dead eyed zombie just right? Or, you go to try something on and you can't even find a size that fits because it only goes up to a size 5! A retailer in the UK is trying something totally different at a couple of their stores by using a racially diverse group of mannequins, some even with stretch marks, like the one below.
The mannequins are part of the Missguided brand's body-positive, un-retouched "Make Your Mark" campaign, which launched in December 2017.
Every mannequin is different and as you would guess, some people are all for it and some others aren't so sure. What about you?