New year, new YOU. How many times have you said that to yourself? For me, seems every year! I have to change my diet. I know I 'm eating too much take out, I know I'm not suppose to drink soft drinks or energy drinks. Another thing I know, is fish is supposed to be good for you, health wise. Low in calories, high in protein. Blah blah blah. To be honest, I don't eat a lot of fish because I can't cook it that well. So, if I'm gonna eat it, it's usually from a restaurant and even that can be a tricky proposition.  Rumour has it that unless you're dining at a seafood restaurant, ordering fish can be a risky option.
MSN decided to find out the truth behind this rumor, and asked two chefs — "Top Chef" finalist Silvia Barban (executive chef at Aita and LaRina), and James Briscione, Director of Culinary Research at the Institute of Culinary Education — about the seafood mistakes we make.

Don't get the seafood special
Have you ever noticed that when you go out to eat, your server will usually rattle off at least one fish special? There's a reason for that. "Specials are tricky in restaurants," chef Silvia Barban said. "It could be the most fresh and delicious special, but in some restaurants, specials are the way to clean up the fridge."
Her tip? Check out the accompanying produce that comes with a fish special to see if it matches anything else on the menu. If it does, you could be eating "fridge leftovers."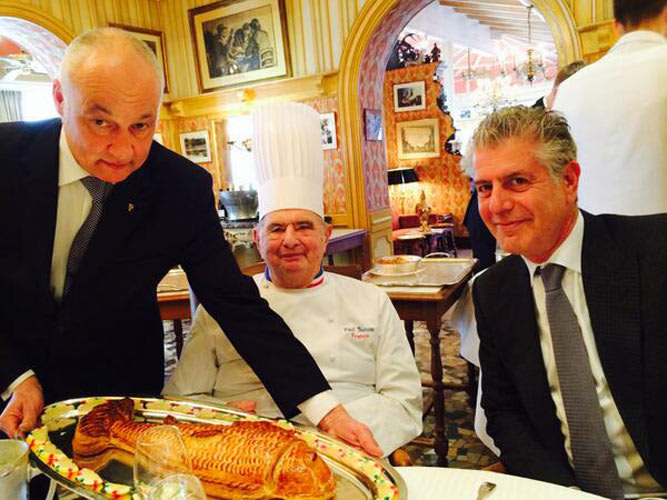 Also, even though Anthony Bourdain says this is no longer the case, it's been a long-held "insider secret" that you should never order seafood at a restaurant that does not specialize in fish on Sundays or Mondays. Why? At that point in the week, the fish may already be several days old since restaurants generally make their orders at fish mongers on Thursdays — before the busy weekend.
Avoid catfish and tilapia
There are certain fish that are more prone to being farm-raised, like catfish and tilapia. Farm-raised seafood (as opposed to wild-caught) is often times injected with antibiotics and chemical treatments. Farm-raised seafood is also more likely to contain trace pollutants. A restaurant that knows about and supports wild-caught, sustainable fish is better for the environment and, most likely, your health in the long run.  When in doubt, avoid ordering tilapia and catfish.