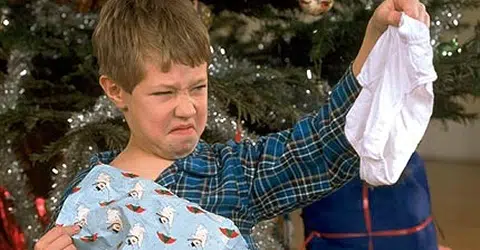 We've all been there. The gift looked good from the outside, but as soon as we unwrapped it, we realized, yup this ain't for me! What were they thinking?! As someone who can come off as a little abrasive because I can be too honest sometimes, the last thing you want to do is hurt a loved one or a friend. You may think it sucks, but maybe they really thought you'd like it or could use it. Which leads to a conundrum. How to "white lie" so as to save a relationship or not create family gift giving remorse.
I found this little helpers…
How fun!
Oh wow- I saw this in a magazine!
This is too much!
Useful presents are the best…
I didn't even know how much I wanted this until now.
Wait… are you psychic OR WHAT?
This can go with the one I already have!
I'm being so spoilt.
This is too generous – you must absolutely never get me a present again.
Try to memorize a few so you are locked and load and ready to let the person do easy, with out them knowing it! And remember to not "re-gift" it back to them either, because I can't help you with that one! Merry Christmas and Happy Holidays!!