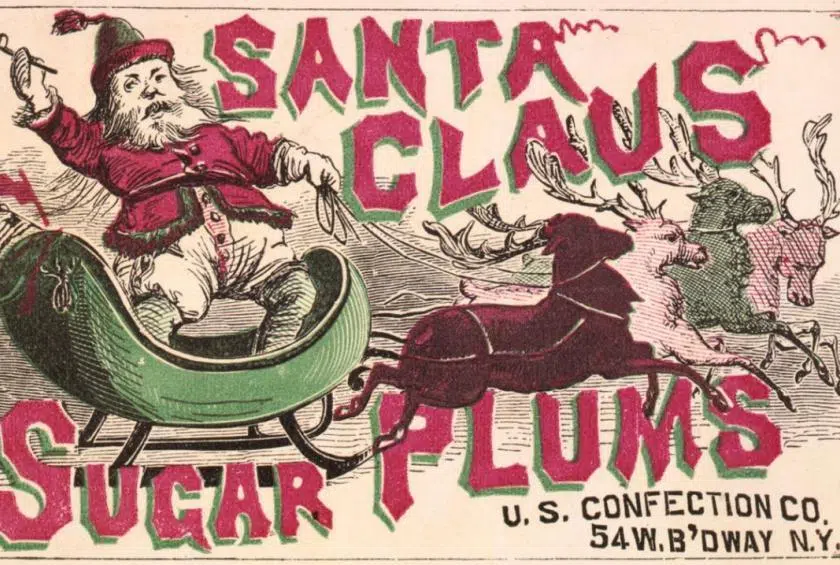 Sugar Plums
Perhaps made most famous by the Sugar Plum Fairy in Tchaikovsky's ballet The Nutcracker, sugar plums were a labor-intensive but delicious Victorian Christmas treat! This recipe comes from the BBC! ( of course )
INGREDIENTS:
Sugar (approx 1kg/2lb 2oz)
1 jar whole plums (preserved in syrup)
METHOD:
Pour the sugar into a bowl. Shake off any excess syrup from the plums. Roll each plum in the sugar until completely coated. Place each sugar-coated plum onto a baking tray and set aside for 30 minutes, then re-roll the plums in the sugar.
Transfer the sugar-coated plums to the oven, set to its lowest setting. Heat gently for several hours, until the juice has seeped out of the plums. Coat the plums in sugar again, then place the coated plums onto a clean baking tray and repeat the drying process again.
Repeat the re-coating and drying process a further 3-4 times, over a period of several days, until the plums have completely dried out and the sugar coating is crisp. (As the plums dry, the juices will seep out, so they will need to be re-coated in sugar and transferred to a clean baking tray every 1-2 hours.)
Thread with cotton to hang on the tree or place in a keepsake box.