As a movie nerd from way back (I've got a degree in film), I've always found behind-the-scenes photos fascinating.
They somehow break the Brechtian Fourth Wall (oh, and I have a degree in theatre, too). Either that, or they just show us behind the curtain (Wizard of Oz was a good movie) when the magic isn't happened in front of the cameras.
I ran across this gallery of really cool shots from the sets of some real classics.
Enjoy!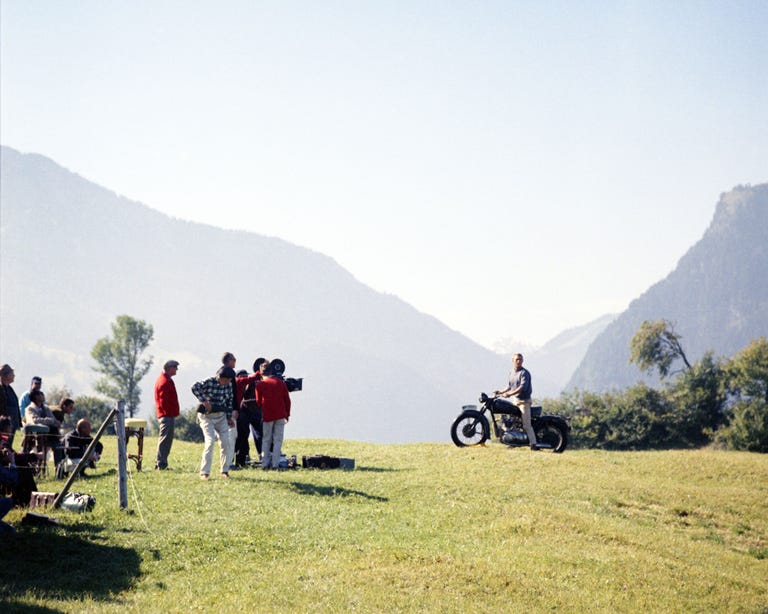 Steve McQueen shooting the famous motorcycle scenes on the set of "The Great Escape".
(Feature photo: Sean Connery chilling on the set of "Diamonds Are Forever".)