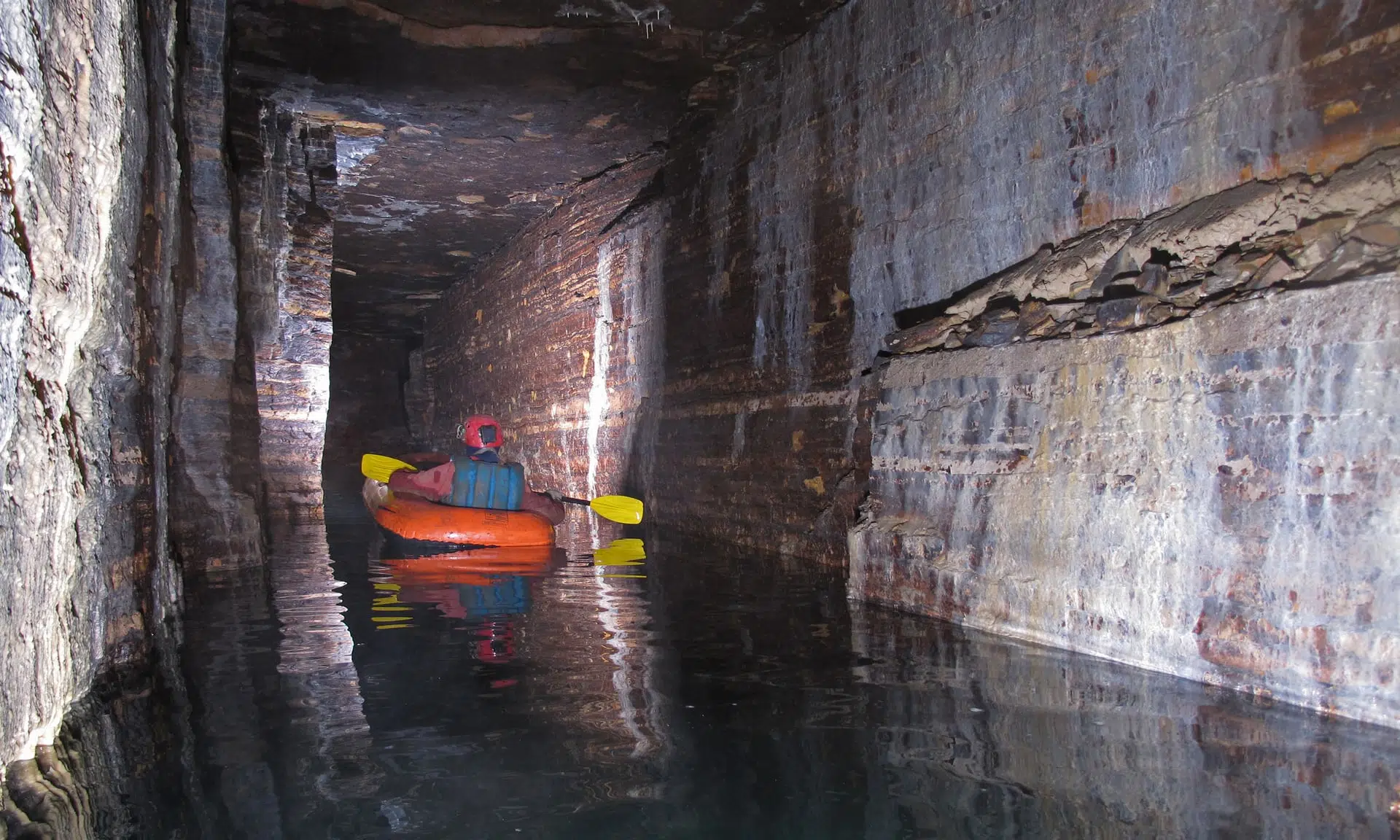 I'm intrigued  by folks who end up finding things that all of us seemed to have missed. Not that I was looking for an underground passage, and if I was, I'm sure I'd miss it, but a pretty good first find for Luc Le Blanc and Daniel Caron.
The explorers have found a vast underground passage stretching hundreds of metres underneath the bustling streets of Montreal whose formation dates back more than 15,000 years ago to the Earth's last ice age!!!! The pair had for years poked around an existing cave in the city, known as the St Léonard cavern, suspecting that there was more to it. Discovered in 1812, the cave sits below a city park.
In 2014, Caron – using dowsing, a technique sometimes used to locate ground water – detected an anomaly in the ground, suggesting a passage or a void could lie beyond the existing cave. Third time of trying turned out to be the charm. In October and got lucky when a softer layer of the rock gave way, allowing them to drill and chisel a window through the limestone. "We could then see there was indeed a void and it was bigger than we thought," said Le Blanc.
More on the story HERE.