Maybe you heard the announcers yesterday during the game referencing the question of whether the weather supports the years-long debate about starting/ending the season a month earlier.
Me? I've thought that for years. All of the athletic skill and game strategy that gets teams to the playoffs is too often a non-factor due to the conditions. It's as if teams made the MLB playoffs, but then had to play those most important games toward which they've worked all season with a whiffle pall and one shoe.
I say start the season on June 1, and play the Grey Cup Game in late Oct. There is also not much else going on in June to compete for TV eyeballs with, versus November.
I'm told that attendance at games in the current schedule is not hurting, but if ALL of the games were played in just slightly milder weather, it seems to me that attendance might be improved, and – perhaps more important to the whole business enterprise – concession sales might see improved business as well; I'd be much more inclined to grab an over-priced beer in a game being played at 8C than -8!
There are, of course, good arguments for leaving things the way they are, the most critical one as far as I'm concerned, being that if the pros finished up in the 3rd week in October, what about the synchronization with the university football playoffs and Vanier Cup?
What do you think?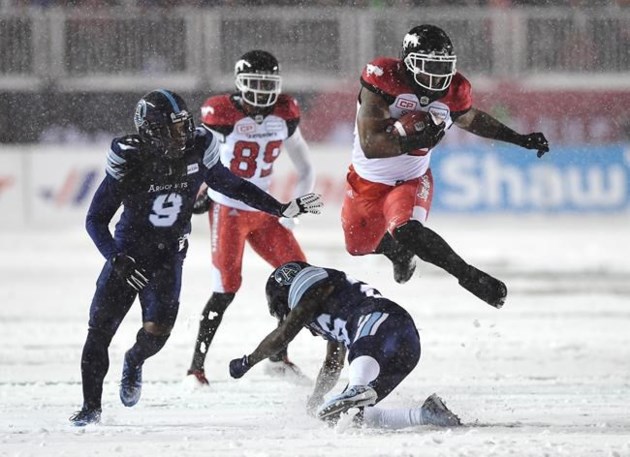 (Photo: THE CANADIAN PRESS)
(Feature photo: THE CANADIAN PRESS/Sean Kilpatrick)