If you're a rock fan who reads rock biographies, chances are that at some point you thought how cool a job that would be.
As with most things, the grass isn't always greener (even if it's plentiful).
According to noted music biographer Philip Norman (The Beatles, Stones, Elton John), in GQ, there can be endless headaches involved, maybe best exemplified by two words relating to an encounter he once had with Yoko Ono, "personal shudderer".
It's an enlightening insight into a job many of us have filed under the heading, "dream".
Read on HERE.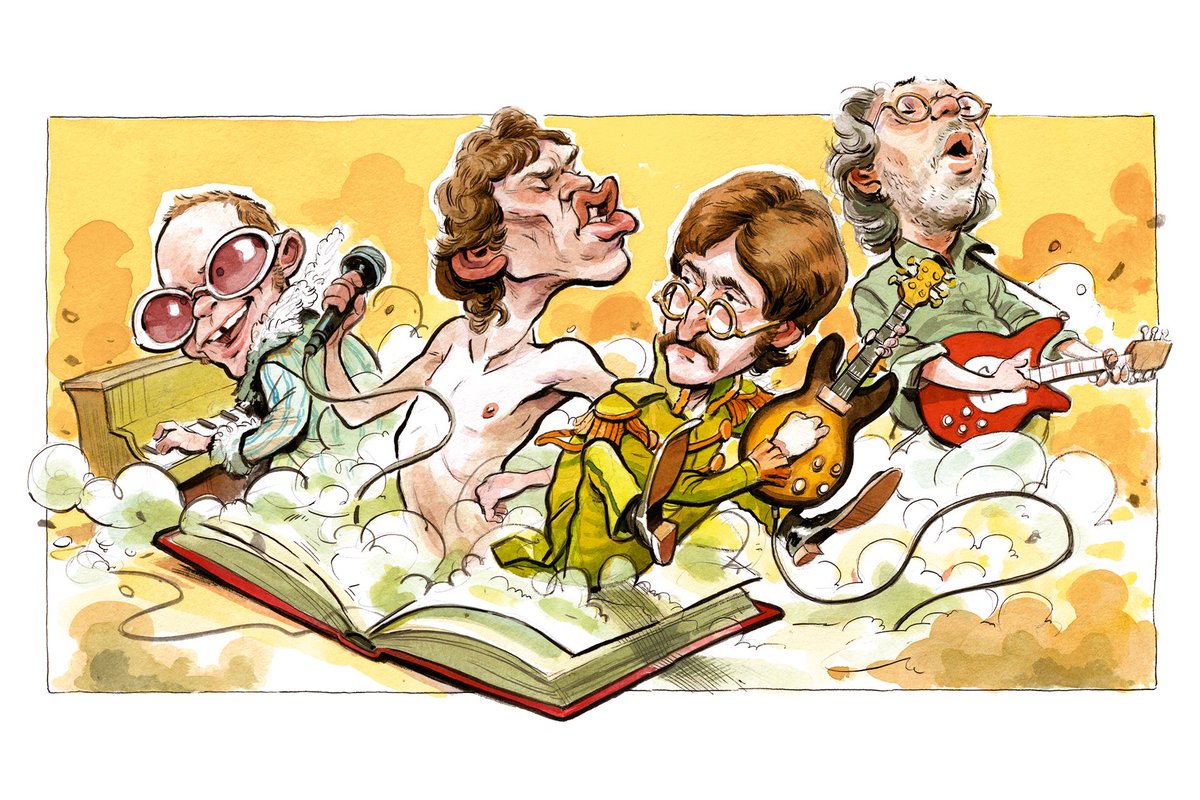 (Caricature: Britt Spencer/GQ)