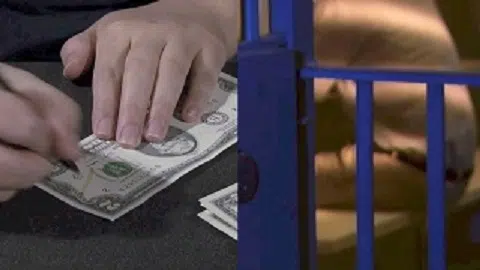 I don't know if I'd call it a hobby, but I like to collect unique coins and money. I don't really go out looking for items, its more if I come across one or see one for sale I like at our Royal Canadian Mint. Some say in the future we won't even use paper money or coins, so how funny is it that a guy got arrested for using a $2 dollar bill at a Best Buy in United States. Seriously. Of course we don't have a $2 bill any more, the last design used looked like this:
We now have the Toonie: This one came out this year and glows in the dark! Who won't want to collect that!
Back to the story of Mike Bolesta, who decided to pay for a car stereo installation, which was supposed to be free, with American $2 bills.
Neither the cashier nor the attending police officer had ever before seen a $2 bill, so Bolesta was taken to jail and wasn't released until the Secret Service confirmed that the bills were actually real currency! Wow. Can't make that stuff up!