Love that the sports movie of all sports movie, 'Slap Shot' is in the spot light so much right now. The movie and quotes are always in the back of my mind but this year marks the films 40th anniversary (released February '77) so everyone's really celebrating on the Chiefs Booster Club bus.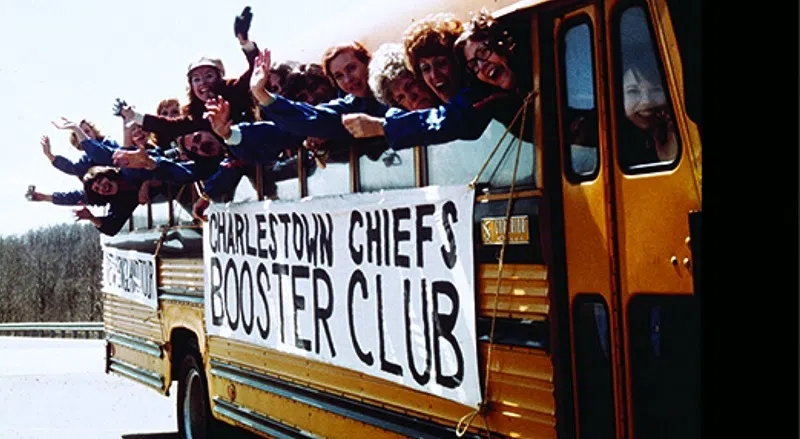 And of course the awesome folk with the Goldeyes organization are putting on the foil and honouring the iconic movie with Hockey Night at Shaw Park tonight.
A couple of the Hanson brothers will be there.
But I'm more pumped that Canadian actor, Yvon Barrette will be there as goalie, Denis Lemieux. H'allergies and all.

The Fish always put on a great night at the ball park. They may have to make it look a little mean, though…