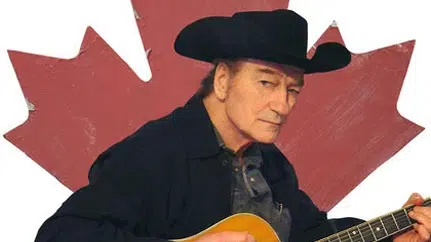 Towards the end of the 90`s, I moved to the States to continue my radio career. Myrtle Beach, South Carolina was one of my stops and I lived there for several years. I remember not seeing a lot of hockey games for awhile because, well, it was the South. Basketball rules. When it came to the Olympics though, you could catch a game. One time, I was hanging out a bar dress head to toe in red and white amongst the "stars and stripes" and feeling overwhelming pride! One Canadian who was never shy to showed his love and pride for this country was Stompin Tom Connors.
I remember playing the "The Hockey Song" for my radio co-host (from S.C.) one day, as he had never heard it. I was like, what!!! Never heard it! Well, crank it up!! Did you know that this past Canada Day, P.E.I honoured Stompin Tom, by opening the "Stompin' Tom Centre Homestead & Schoolhouse", 50 years to the night he was first introduced onstage?
In the more than 500 songs he wrote, his love for this Country was evident. Connors dreamed of establishing a cultural centre to showcase P.E.I. music and island heritage. To that end, he bought the circa-1859 schoolhouse he once attended, the family house across the yard and the surrounding land in the 1970s…
Read more HERE.