By now you've probably heard that the Winnipeg city council's public works committee voted down St. Charles councillor, Shawn Dobson's idea of no school-zone speeding tickets on holidays.
Now, let's take a look (with pictures!) on how the rest of Canada is when it comes to school zone speed limits AND, the etc's that come along if you are caught speeding (sorry, study excludes Territories)…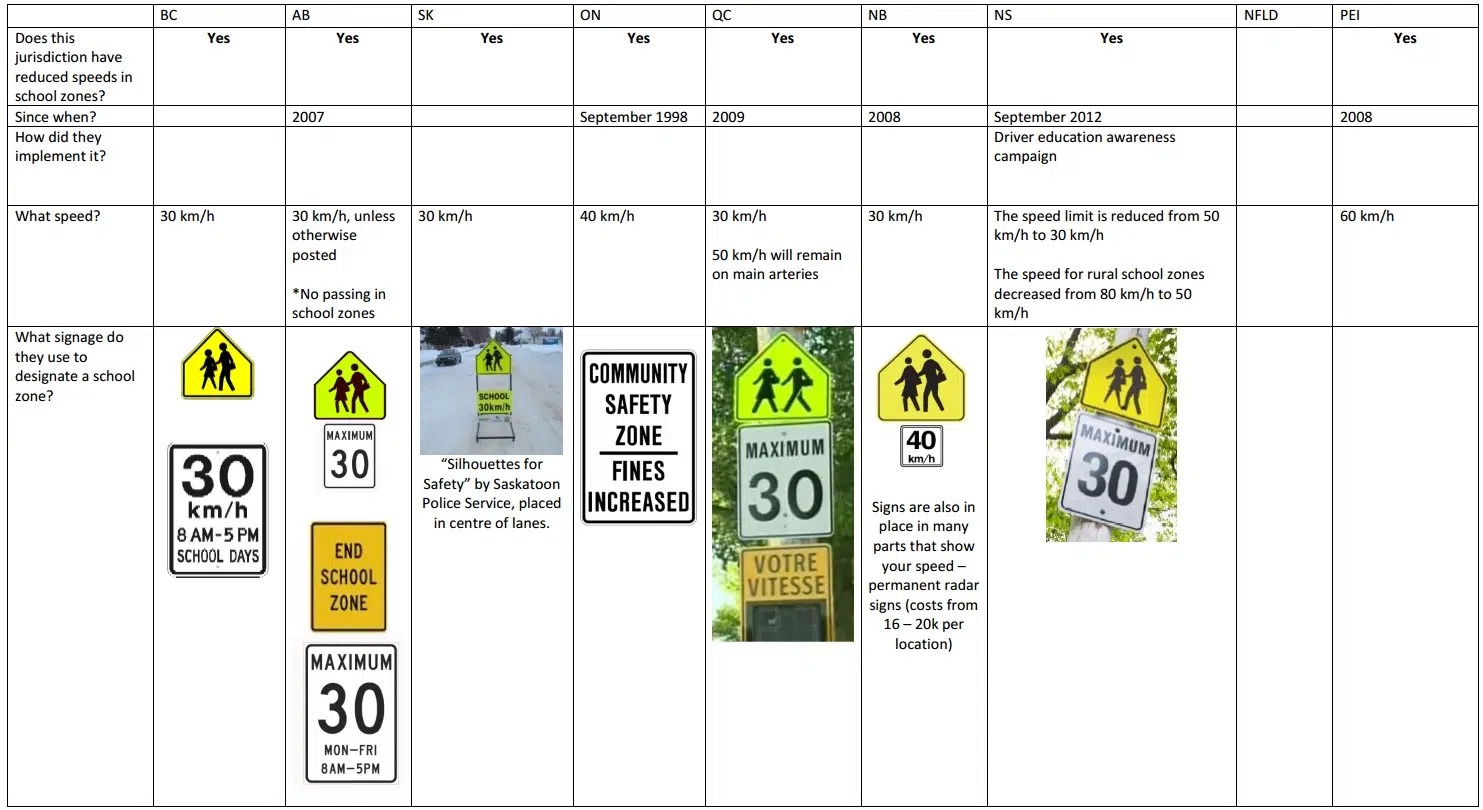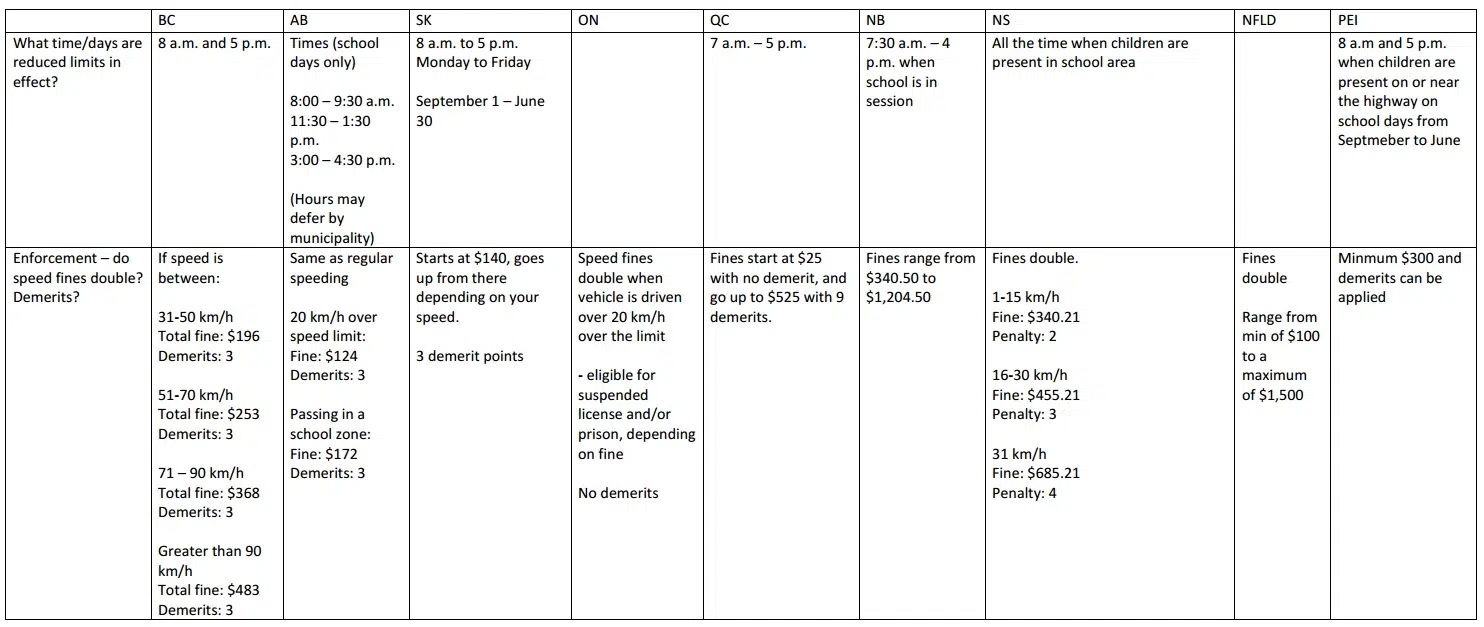 Here's an odd kicker, though, with a story out of PEI where a lawyer successfully argued that the law didn't apply to his client because police offered no evidence that children were present when the driver drove through a school zone due to that Province's Highway Traffic Act, which states that;
"School zones are only in effect weekdays between 8 a.m. and 5 p.m. when children are on or adjacent to the road. Motorists are required to slow down while driving through designated school zones.".