Scott's 'Caesar Of Caesars' =
– Lime the rim
– Rim w/ Mott's rimmer spice
– Ice (3-4 cubes, depending on the type of ice)
– 3 Worcestershire sauce glugs
– 10 taps of Tabasco
– Vodka
– Dash of rimmer spice
– Small splash of dill pickle juice
– And finally, pour in the Mott's Clam (Original, not that Spicy or Lime infused stuff)!

I know, I left out the garnish…to me, it's a take it or leave it kinda thing. If it's there, like a nice asparagus or bean twig, sure! If it's not, meh. Especially the celery stick; just pointless. The overloading of crazy amounts of garnishes is getting annoying, too. Usually it's to cover up a poopy tasting Caesar.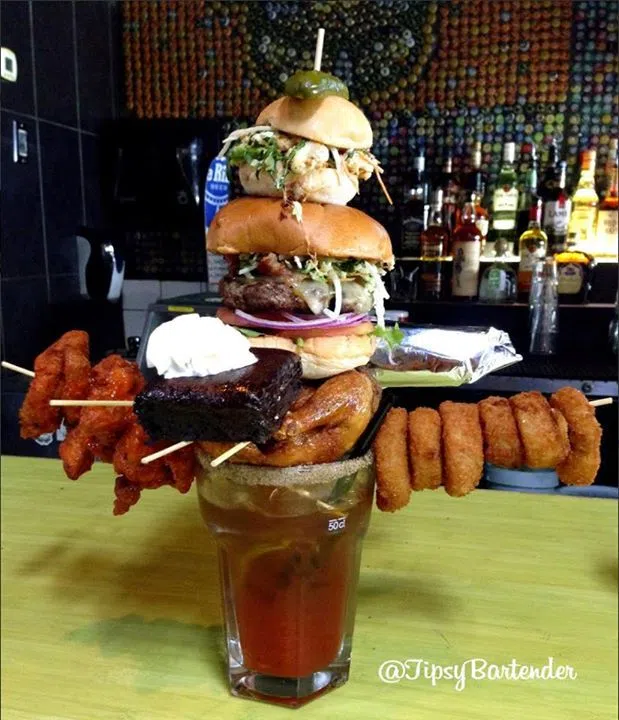 Like, what is that...a frickin brownie?!
And, what's yours??
Either way, I really want a Caesar now
-Scott