@MonctonSpidey We're sad to say SKIPPY® was discontinued in Canada b/c there weren't enough devoted lovers like you out there. Thanks for being a fan!

— SKIPPY Peanut Butter (@Skippy) May 3, 2017
Meh, peanut butter is peanut butter, let's be honest here. Unless you're getting the organic, open sourced-farmed, non-GMO based, free-run nut spread, iiiiiit's kinda all the same.
I focus more on the smooth vs. crunchy (always crunchy!) and ya know, price! Ha, it can be expensive.
Or do you have 'a brand' ya gotta have? Are you a Skippy freak and are stocking up like the rest of Canada…?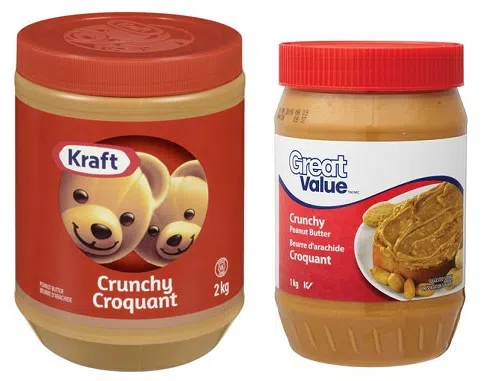 I'll just be over here with my Great Value Crunchy Peanut Butter, mixing it with some honey.
-Scott