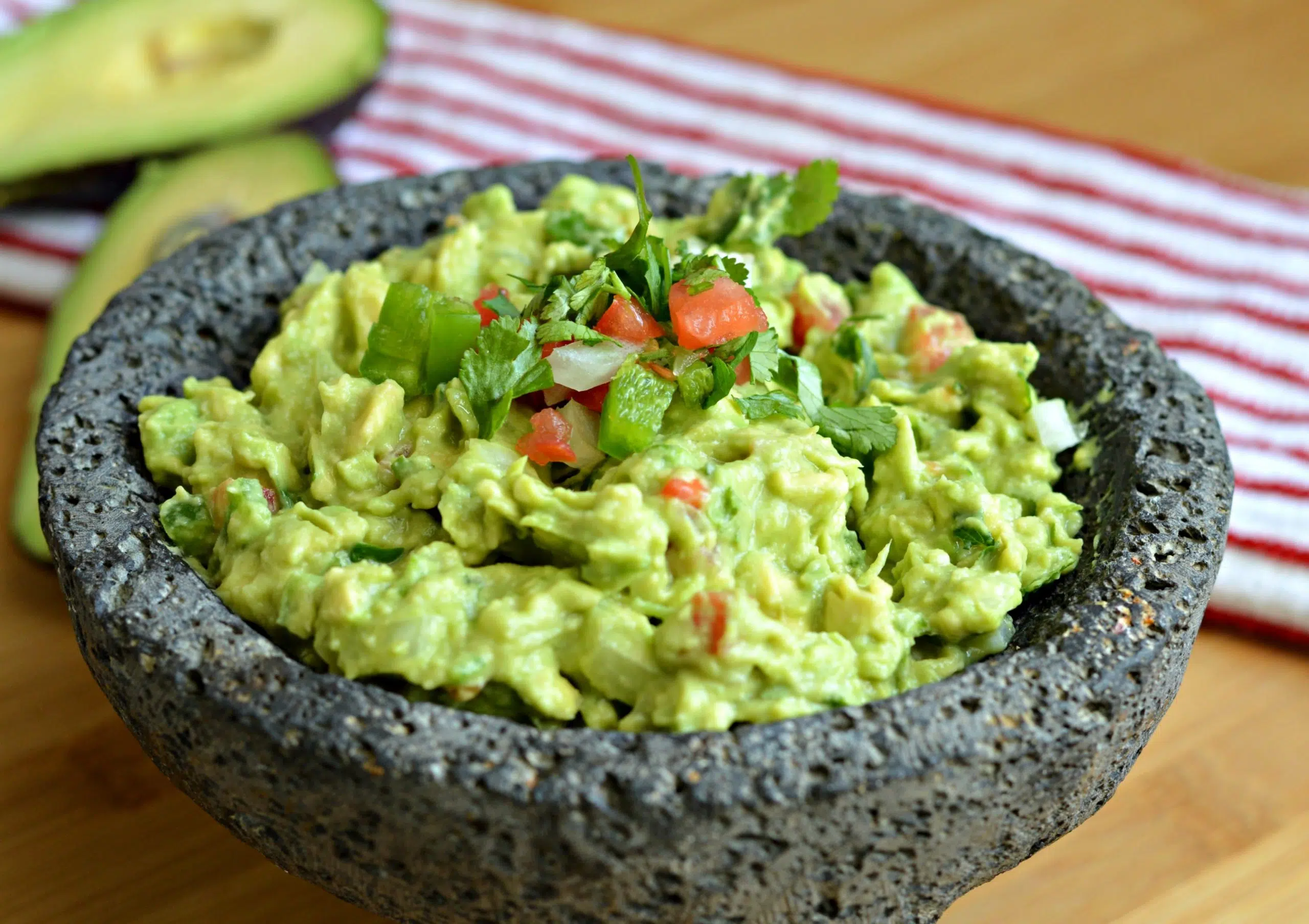 The price of AVOCADOS are going up up up! I found a GREAT OPTION…..use EDAMAME beans! Here's the recipe!
EDAMOLE – GUACAMOLE DIP RECIPE WITH EDAMAME
This is a great recipe if you don't want to buy expensive avocados, don't LIKE avocados, or you're trying to cut a few calories!
INGREDIENTS:
12 ounces of shelled frozen edamame beans
1/2 cup cilantro (leaf coriander) leaves
1/4 cup lime juice
1/4 cup chopped onion
2 cloves of garlic, minced
1 tbsp minced jalapeno pepper (optional)
1/2 tsp salt
1/4 tsp ground cumin
1/4 tsp ground coriander seed
a pinch of sugar
1 tbsp vegetable oil
Super easy……blitz in a food processor and enjoy!