Do you know the name, Susan Eloise Hinton? Maybe you'll remember her more so as, S.E. Hinton. Hinton is the wondrous author behind the creation of the new Young Adult genre and the iconic book, 'The Outsiders'.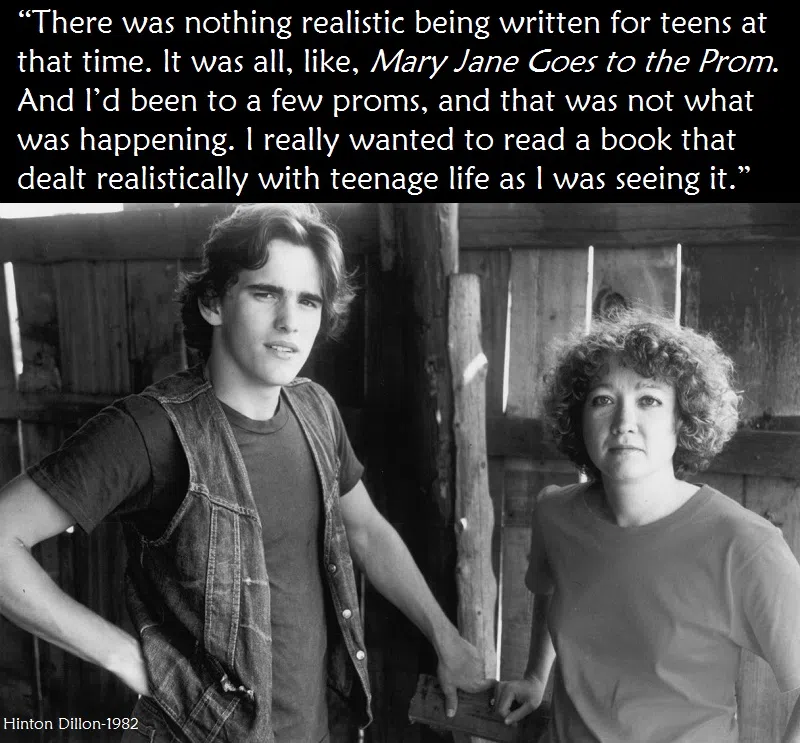 Then, in 1983, 16yrs after the book was published, Francis Ford Coppola introduced us to 'The Outsiders' on screen and a young, up-and-coming cast of; Matt Dillon, Ralph Macchio, Patrick Swayze, Rob Lowe, Emilio Estevez, Tom Cruise and Diane Lane…
Hinton actually made a cameo in the movie. You'd remember her as the nurse when Dally is in the hospital…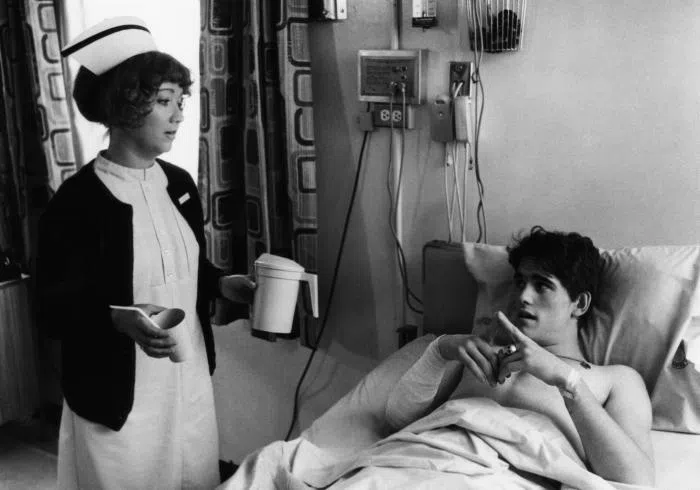 And then, the ending?!
Wow, what a cast and movie, hey?
-Scott