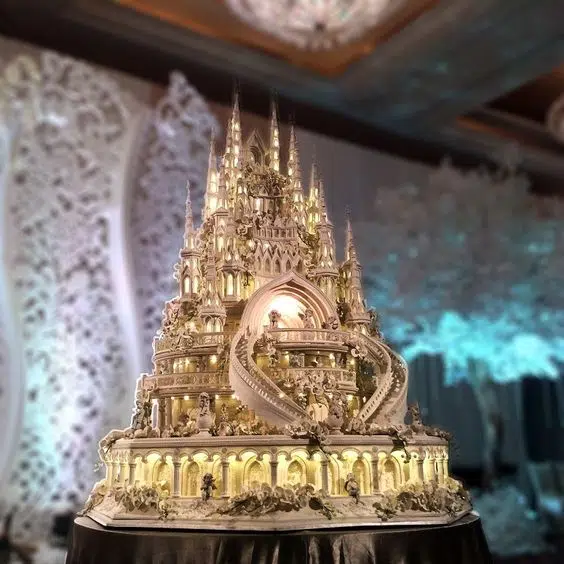 "Let them eat cake!" – Marie-Antoinette
My question is where do you start with these beauties?! LeNovelle Cake, a family-run bakery in Jakarta, Indonesia, specialises in epic wedding cakes. From fairy-tale castles to glazed cathedrals and pagodas up to 7 meters tall and complete with detailed turrets, pillars and balconies, these guys can turn the most outlandish architectural design into a magnificent cake.
The world-famous bakery was founded in 1993 as a neighbourhood cake business selling birthday cakes to friends and family, but it slowly grew and in 2004 it started selling wedding cakes under the LeNovelle Cake brand. Their designs have been getting more complex every year, and today they can have up to 24 people working 12 hours a day for over a month to complete just one of their sugar-coated masterpieces!
How much do these kind of cakes cost? LeNovelle Cake's elaborate creations start at $5,000, but the most expensive one they've ever made was sold for a whopping $500,000. The fact that it featured 100 diamond rings might have bumped up the price tag! Click HERE for their website.