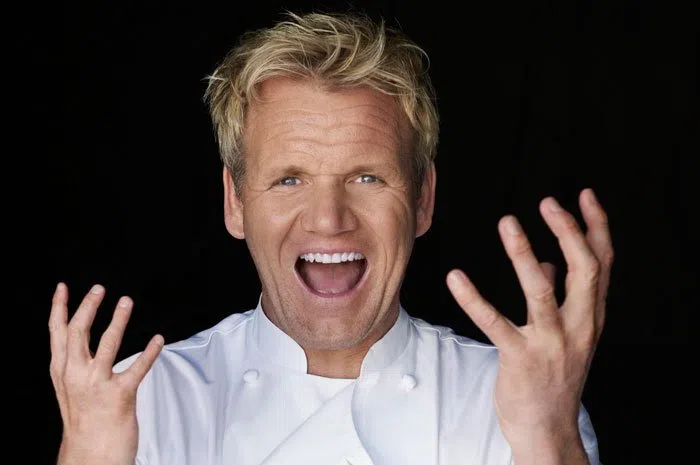 Gordon Ramsey. If there is one thing he knows, it's food. Manners, not so much, but you've got to give it to the guy, he knows his stuff. Apparently, though there is one thing that he will NEVER eat, or more specifically a place where he'll never eat and that's on a PLANE.   In an interview with Refinery29 he said, "There's no f*cking way I eat on planes," he said. "I worked for airlines for 10 years, so I know where this food's been and where it goes, and how long it took before it got on board."
So what's a traveller to do to avoid mid-flight hunger, according to the world-renowned chef? If you're like him, you'll make time to stop at a nice Italian restaurant for a little meat and cheese. "A nice selection of Italian meats, a little glass of red wine, some sliced apples or pears with some Parmesan cheese," Gordon says of his ideal airport snack.
Now just because he hates food on the plane, doesn't mean he's not getting into the airport food business. He's got Gordon Ramsay's very own Plane Food, a restaurant in Terminal 5 of the London Heathrow Airport. There, you'll find truffle mac and cheese, Szechuan squid, and spicy tuna tartare . . . certainly nothing that's reheated in convection ovens on an airplane! Enjoy that, you donkey!