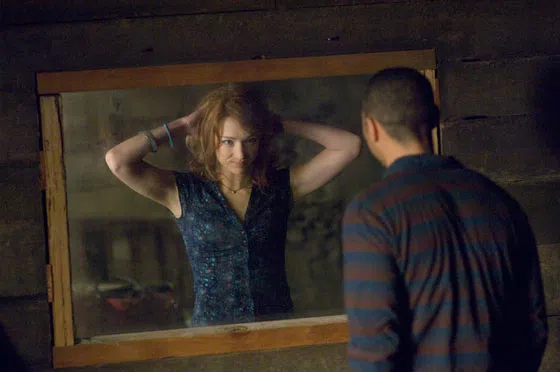 It's the sign of the times. You can never be too careful. You've heard stories of people being spied on when visiting hotel rooms, changing rooms and  bathrooms. Talk about an invasion of privacy! Scary, it could happen to you and you don't even know it! Do you know how to tell if a mirror is 2-way or not?  It is very difficult to identify just by looking at it. So, how do we determine with any amount of certainty what type of mirror we are looking at? All you need is a finger.
TWO WAY GLASS IMAGE MIRROR IMAGE
Just conduct this simple test: Place the tip of your fingernail against the reflective surface and if there is a GAP between your fingernail and the image of the nail, then it is GENUINE mirror. However, if your fingernail DIRECTLY TOUCHES the image of your nail, then BEWARE! IT IS A 2-WAY MIRROR!
"No Space, Leave the Place" So remember, every time you see a mirror, do the "fingernail test." It doesn't cost you anything.
Ladies: Share this with your girlfriends, sisters, daughters…