'Game Of Thrones'.
Three words that can make a person all "Eeeeee excited" and at the same time, super frustrated cause you want new episodes and 

NOW

! Then, of course you've got HBO releasing teasers to tease your inner tease; like who's holding Oathkeeper in this :13 clip?!
And then, just released, the first official S7 poster…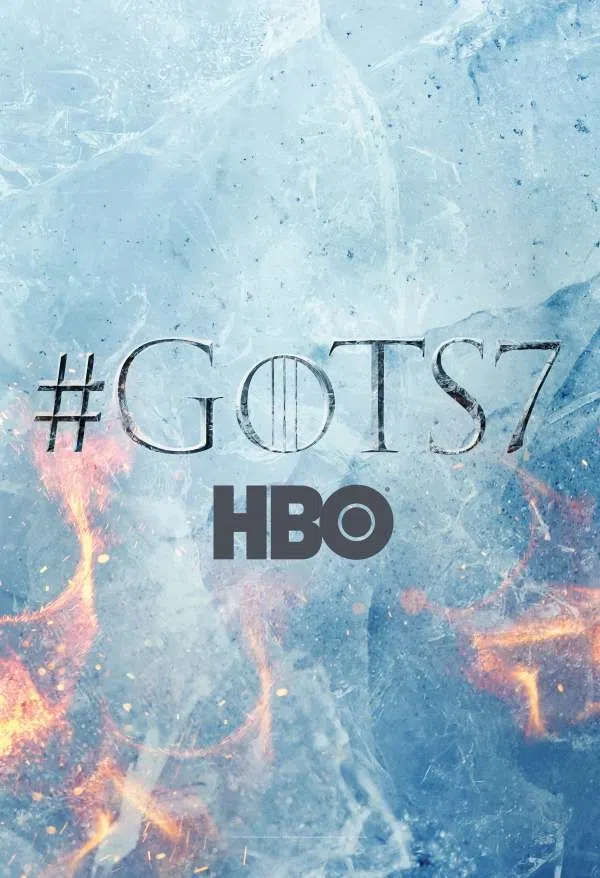 Ohhh lordy, fire and ice, so of course I'm thinking; "It's dragons vs. white walkers time!!!". That's me hoping cause we've got no other news to go off of outside of what you probably already know; back in the Summer not Spring, no official start-date and Season 7 will be 7-episodes (not the usual 10).
One thing you may not know is production for season 8 will begin this September…! …………..that's something new, right? Right!? Well, regardless, every fan of 'GoT' (book or TV) is in the exact same boat heading to King's Landing, doing the same thing…waiting.