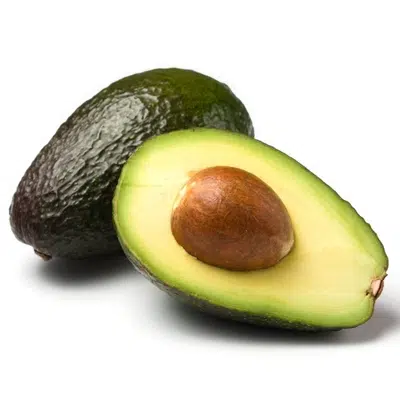 If you have ever bought a 5-count bag of avocados and don't know how to use ALL of them? Try this recipe! It seriously will blow you away!  It's also one of the best ways to sneak avocados in to the people in your family who don't normally like them. Here's the recipe!
Ingredients
2 large RIPE avocados (about 2 cups)
6 tbsp unsweetened raw cocoa powder
5 tbsp pure maple syrup
¼ cup to ⅓ cup water, milk, almond milk, coconut milk or soy milk
1 tsp vanilla
Pinch fine sea salt
Directions
Place all ingredients into the bowl of a food processor (we use our mini food processor) and whirl until PERFECTLY smooth. You may need to add a bit more liquid if pudding is too thick. Taste and add more maple syrup if desired. Pudding is ready to eat immediately but tastes best COLD. (Chilling really makes a difference.)
You can store it for up to 24 hours in refrigerator and makes 4 servings.