Geez, is "A Dog's Purpose" even going to make it to theatres on January 27?? The Winnipeg filmed movie WAS supposed to premiere this wknd in Los Angeles…I say 'was' because it WAS just cancelled!
Universal Pictures & Amblin Entertainment made the decision after a video of a stressed German Shepherd, being forced to perform in artificial rapids, surfaced from on-set…ya, this one.
But according to producers; "Hercules (The German Shepherd) was not forced to complete the scene, and shooting only resumed when he was comfortable...".
Director, Lasse Hallström urged on his Twitter account that he was "very disturbed" and "The animals' safety was of utmost priority" (Tweets below):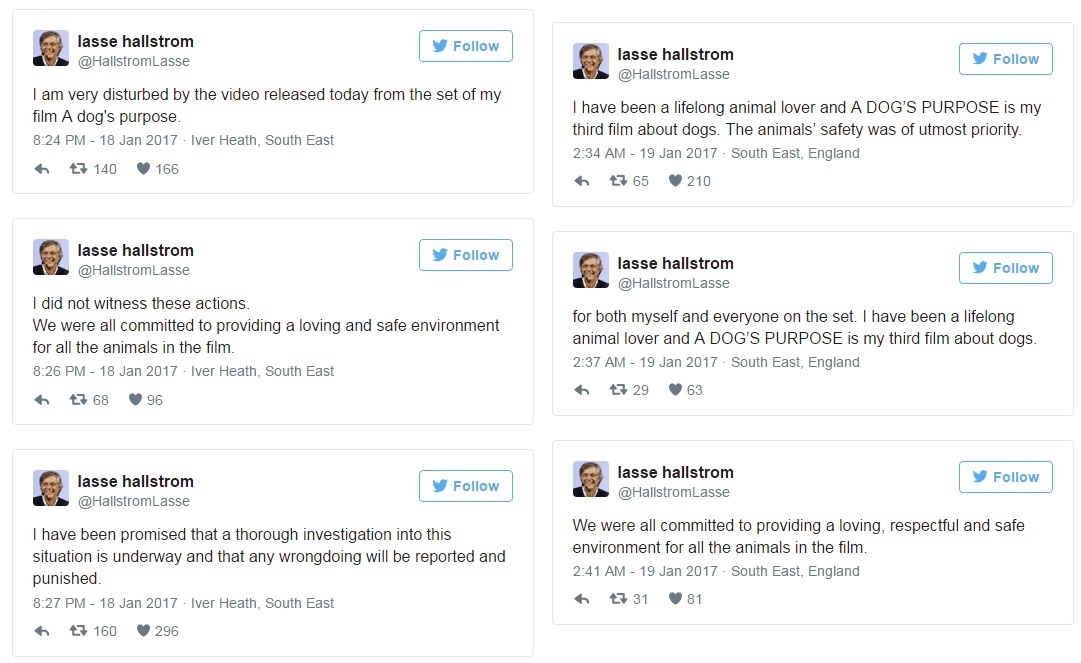 If "A Dog's Purpose" makes it to theatres, will you be going or boycotting? I can't remember the last time I did some boycottin'…
(_Scott)