There are so many great things to do during the Summer right here in Manitoba, and 94-3 The Drive wants to highlight a couple options! Check out our guide on this page for fun activities and destinations to enjoy right here in our own backyard – like taking in a Winnipeg Goldeyes game, testing you skills in an escape room with Enigma Escapes, or checking out the offerings at St. Mary's Nursery & Garden Centre.
How about family fun at Thunder Rapids, Tinkertown or the Select Shows Midway?  Or visit Manitoba's largest waterpark at Fun Mountain? The City of Selkirk always has something exciting happening on the waterfront, and the Stonewall Quarry Days is a great example of a small town Manitoba fair!
PLUS – each week, enter to win a giveaway prize from our featured destination!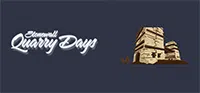 The Stonewall Quarry Day
An annual favorite – this year the festival runs August 17th, 18th & 19th, 2018. Don't miss the Friday night main stage entertainment – The Hunter Brothers! For more info visit: stonewallquarrydays.ca/